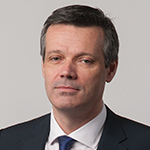 Ian Cramb
Group COO
We have compiled this page to inform you of the measures we have taken in response to the spread of the COVID-19 coronavirus.
Our highest priority is to protect our staff worldwide and minimise the risk of our employees, clients and partners being exposed to COVID-19 whilst at the same time ensuring continuity of operations to deliver a consistent service to you.
All decisions on such measures are taken by UBP's Pandemic Coordination Task Force and Senior Management and are in line with guidance from health authorities. Having a robust Business Continuity Management strategy is indispensable in our industry. Ours has been continuously improved and tested over time. We are confident we can rely on our long-standing experience and dedicated staff to effectively manage this challenging period.
Our business continuity planning (BCP) measures
Business Continuity
All UBP offices have activated their business continuity plan (BCP). The measures taken so far consist of separating teams, with as many staff members as possible working from home and others divided between various locations. From May, we started to very gradually welcome staff back to some of our offices, with reinforced security and hygiene measures as the Bank's main responsibility is to provide a safe working environment for staff, clients and other visitors. Several waves of returns are planned for the coming months under tight supervision by the Pandemic Coordination Task Force.
As part of this BCP, central and critical Wealth Management and Asset Management functions (such as trading, middle office, back office, fund management, discretionary portfolio management, and advisory) remain fully operational. All of them can operate from home with secure remote access, within the framework of regulatory requirements, and are in daily contact with each other and keeping fully abreast of developments on the markets.
Your contacts at the Bank will continue to reach out to you and be available via the numerous existing means of communication, be it phone, e-mail, video conferencing or other digital tools. In this way we can ensure we maintain seamless activities, decision-making processes and communication with clients.
We have also been in touch with our third-party service providers and vendors to clarify our procedures and measures while at the same time checking that their contingency processes support our operational needs.
Travel
Given the measures announced by the EU and various other countries, all business travel has been cancelled and is forbidden (any exceptions must be approved by our Group COO). All private travel also remains strongly discouraged.
Communication
Communication to and exchange with our clients will continue as usual. We will keep you informed of market developments, share flash notes, issue regular reporting, etc. The aforementioned planned and tested measures and processes ensure this continuity.
Protective measures
Our staff has been instructed since the beginning of this health crisis to apply enhanced hygiene measures and social distancing. Strict rules are in place relating to internal and external meetings. Conference calls and video conferences are the new standard. Extended gatherings are not allowed. If a physical presence is necessary, the number of participants must be reduced to the minimum and social distancing strictly applied. We believe that we have taken the necessary steps to ensure efficient continuity of our business. We will continue to monitor the situation closely and will implement any further measures deemed necessary.
Please direct any questions you may have to your dedicated point of contact.
Press Contacts
Bernard Schuster – Head of Group Communications
+41 58 819 36 51
bernard.schuster@ubp.ch
Maude Hug – Head of Media Relations
+41 58 819 75 27
maude.hug@ubp.ch
---
Our experts' views on the COVID-19/Coronavirus outbreak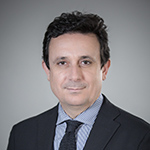 Michaël Lok
Group CIO
With stock markets shaken and posting big declines, what strategy has UBP adopted? Our investment experts shed some light on what's going on in the financial markets, and share their analysis and views on the COVID-19 outbreak.
We will continue to monitor the pandemic's impact on financial securities and share our insights and research on a regular basis.
Read the Bank's latest COVID-19-related news.