Preparing for the new normal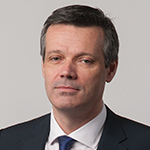 Ian Cramb
Group COO
Since the beginning of the health crisis, we have been keeping you informed of the measures we have implemented to prevent the coronavirus from spreading. After having activated our BCP (Business Continuity Plan), which involved arranging for almost all the staff to work from home to ensure the Bank could carry on its activities during lockdown, most of us are now working back in the office, while still applying all the prescribed recommendations. We are maintaining heightened hygiene and security measures across the Group and any amendments to our safety protocols are discussed and approved by our Pandemic Task Force and UBP's management.
Having an established, tried and tested business continuity strategy has enabled us to stay mobilised for our clients throughout the most critical weeks of the health crisis, and the experience and dedication of our teams have ensured that we could maintain the quality of our services. Being prepared and flexible, we were able to adapt the Group's business quickly to the situation, which is likely to become the new normal.
The virus remains present and is still, or again, spreading in many regions. We therefore remain vigilant, our top priority being to protect the health of our employees and their loved ones, as well as that of our partners and clients.
Communication and visits
At this sensitive time, strong and frequent communication with our clients has been more critical than ever. In addition to face-to-face meetings, we have broadened the options for remote interaction to include audio- and videoconferencing facilities as well as e-banking, for example, a system that offers not only transaction facilities but also highly secure means of communication.
Unless specific local rules forbid it, we are happy to again welcome our clients at our premises, having put in place strict health and safety measures (which you can read about in our notice 'Visit UBP safely'). We also continue to keep you up to date on the health crisis and its effects on economies and markets through our usual communication channels.
Travel policy
Business trips are again allowed under certain conditions. As for private travel, the Bank regularly reminds staff of the recommended safety precautions as well as any other measures and restrictions issued by the authorities. Self-isolation and working from home for a certain period is also required upon return from travel in some cases.
Spokespersons
Bernard Schuster – Head of Group Communications
+41 58 819 36 51
bernard.schuster@ubp.ch
Maude Hug – Head of Media Relations
+41 58 819 75 27
maude.hug@ubp.ch
---
Investing in an altered world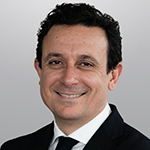 Michaël Lok
Co-CEO Asset Management, Group CIO
With more and more people immunised against Covid-19 through vaccination, there is a strong will to get economies working at full capacity again. But this must be done cautiously, taking measures to contain the pockets of infection arising from variants of the virus.
The health crisis has considerably reshaped not only financial markets and economies but also political priorities and societies.