It is difficult to regard the 2008 financial crisis in anything other than a negative light. However, for one area of investment, it marked a significant acceleration in prospects. As investors and society as a whole were left reeling from the real-world effects of the financial crisis, many also asked some very reasonable questions – how could this happen? Was it preventable? Does finance work for society or against it? Responsible investment no longer looked like an admirable but 'niche' field; over the succeeding ten years, it became mainstream. It did this by attempting to answer these questions. Finance should take its role in society seriously – the supply of capital to corporates should involve looking at the whole business, not just the financials. Is a company well-run? Does it have a transparent and independent board? Are employee welfare and the environment a factor? These elements make a significant difference to the risk and opportunities a corporate offers to its stakeholders and therefore, ultimately, its valuation and share price.
This may be partly responsible for why, by 2018, sustainable investing represented USD 31 trillion in AUM and is still growing at a faster rate than almost any other asset class.
However, sustainable investing is a broad term which covers many, sometimes quite different approaches. Although the bulk of assets still come under the banner of negative screening/exclusion or ESG integration, there are emerging branches of sustainable investment that particularly resonate with the investor. Impact investing is one sub-category which has caught the imagination in recent years.
It currently stands at less than 5% of the sustainable investing AUM, but is growing at an impressive 67% CAGR.
Impact investing might only recently have started enjoying this investor attention, but it is an investment approach which is far from new. The origins of impact investing are in the private markets with a focus on community investment (where capital is directed to underserved communities or areas) and project-based finance aimed at businesses which are serving society's needs. The return requirements for this type of investment vary from a straight return of capital, to anything from below to above average market returns. Impact investing has recently evolved to include listed securities, where expectations should be superior long-term risk-adjusted returns.
There are some defining qualities which link all types of impact investment. Significantly, the focus is on outcomes and the associated impact, so goes beyond the operations of a business and assesses the good or harm caused by its products or services. There must also be the investor's intention to create positive social or environmental change through the investment. Perhaps most crucially, there is a commitment to measure the impact created, alongside any financial return profile. Increasingly, there is also common usage of the United Nations Sustainable Development Goals (SDGs) as a roadmap. The 17 goals address many of the most urgent problems we face in society and with the environment and are the closest thing impact investors have to a standardised framework.
The annual investment required to address the UN's SDGs has been estimated at USD 5–7 trillion. Developing countries represent at least 64% of total investment needs (USD 3.3–4.5 trillion) with Africa accounting for half of that. The total USD 5–7 trillion needed represents 7–10% of global GDP and 25–40% of annual global investment. Today, public flows represent USD 1.6 trillion and private flows represent USD 1.9 trillion .
The UN SDGs were designed for governments as well as companies and not all of them present viable investment opportunities. The goals which focus on developing clean energy and sustainable economies offer significant opportunities and this can be seen by the growth and prevalence of renewable energy businesses in public markets. The market is also seeing a rising number of healthcare businesses which can be viewed as generating a positive impact (either through product innovation or commitment to underserved segments of society). Goal 5, Gender Equality, highlights the challenges of the SDGs for impact investors as well as the opportunity. It is possible for all companies to contribute positively to gender equality, but it is highly likely they will do this through their own hiring and training programmes rather than through their revenue streams.
All impact investors have their own approach. However, what is important for the success of impact investing (success defined here as the development of a sizeable proportion of global investments which have, at their core, the goal to generate a financial return by improving societal imbalances and nurturing the environment) is that high standards are maintained and that it is clear what is meant by "impact". Measurement is key. With no standardised reporting, it is critical the investment managers provide (and asset owners request) clear measurement of each investment made, however imperfect the data may be – the commitment must be there in order for the disclosure to improve.
If impact investing is to truly be considered successful, it must address the big question that came out of the financial crisis – does finance work for society or against it?
To give a positive answer, impact investment must serve the broader public. It must be accessible, transparent and relevant in order to engage the investing public. Hope for our planet and the people on it comes from unleashing the power of ordinary investors, giving them the tools to allocate their investments in a way which matches their ethics – only then will we truly be able to call impact investing a success.
Responsible investment
---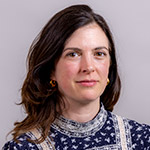 Victoria Leggett
Head of Impact Investing & Portfolio Manager