Most technology companies have reported solid results for the first quarter of 2021 thanks to the shift towards digital services that has occurred during the pandemic as well as growing optimism about the economic recovery that is now under way. Indeed, the technology sector has contributed significantly to the rise in earnings per share (EPS) of the S&P 500 index by virtue of being its largest component.
However, so far this year the technology and fintech segments have underperformed the larger global equity universe due, on the one hand, to profit-taking by investors and, on the other, a shift towards value stocks.
Shares in electronic payment companies, for instance, are being held back by the low volume of cross-border payments resulting from the ongoing travel restrictions. Cryptocurrency movements added an element of volatility to the tech and fintech segments in recent days, stifling a rally in blue-chip tech stocks that had been fuelled by lower bond yields.
For the remainder of the year, we expect equity markets to be driven by the speed of recovery across different regions and the evolution in bond yields and inflation.
Value-oriented markets might continue to outperform should there be a strong rebound in global growth, whereas we could see more quality-oriented markets and names catching up if the global recovery is derailed.
In conclusion, the structural trends driving the tech and fintech thematic have been accelerated by the pandemic. Despite periods of volatility driven by their economic sensitivity, we continue to view both segments as offering important value-creation potential, especially with an active approach focusing on bottom-up stock selection rather than style allocation or market timing.
Swiss & Global Equities
---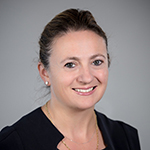 Eleanor Taylor Jolidon
Co-Head of Swiss and Global Equity
View her Linkedin profile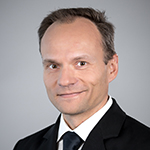 Martin Moeller
Co-Head of Swiss and Global Equity
View his Linkedin profile