After three consecutive years of double-digit performances, 2022 recorded one of the sharpest corrections in global equity markets. In this new podcast, our experts Martin Moeller, co-head of UBP's Swiss & Global Equities, and Ariane Kesrewani, Senior Investment Specialist, look back on the key drivers of the correction and discuss how markets could evolve in the coming year.
Key take-aways:
Along with the reversal of previous years' strong performances, factors including inflation, interest rates and PMIs have also undergone a shift or intensification in 2022, while central banks are not acting to prevent or soften the economic downturn.
Although the value segment of the market performed relatively well at the start of the year, the environment ahead is not optimal to sustain these returns. Quality stocks, particularly after their disproportionate correction in 2022, are more likely to create value and perform over the mid-to-long term given the complicated economic backdrop.
Volatility is expected to continue for now. It is important for investors to extend their investment horizon, steer away from inefficient short-term market timing, and focus on proven value-creating companies that should be more immune to lower-growth environments.
---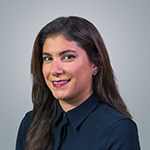 Ariane Kesrewani
Senior Investment Specialist – Swiss & Global Equities
View her Linkedin profile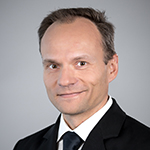 Martin Moeller
Co-Head of Swiss and Global Equity
View his Linkedin profile