Listen to our experts' podcast for all the details and investment implications.
Johnson's draft included regulatory alignment for Northern Ireland with Southern Ireland in the agricultural and industrial goods sectors. Northern Ireland would leave the EU's customs union, with customs checks taking place, but away from the border. Northern Ireland's continued regulatory alignment would be subject to a vote in the Northern Ireland legislature (Stormont) every four years.
Johnson's plan to keep Northern Ireland in regulatory alignment with Southern Ireland (the EU) is a step in the right direction. However, the prospect of Northern Ireland leaving the customs union will be unacceptable to the EU because it will result in increased trade friction on the Irish border. The suggestion to allow the Northern Ireland legislature to hold a vote every four years is also likely to be problematic.
The proposals are unlikely to be accepted by the EU, but this does not mean that the UK will leave the EU on 31 October. The Benn Law, passed by the UK Parliament, compels Johnson to request an extension of Article 50 if he has not reached an agreement with the EU by 19 October, which would allow the UK to hold a general election. The polls give the Conservatives a lead of around ten points, but the eventual outcome is highly uncertain because of the UK's first-past-the-post system. We believe that the eventual outcome is likely to be either a hung parliament or a minority Conservative government. In this scenario, the only way to leave the EU in an orderly manner will be to go for a 'soft' form of Brexit.
---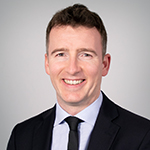 Peter Kinsella
Global Head of Forex Strategy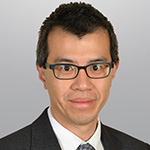 Koon Chow
Emerging Markets Macro and FX strategist