Trade tensions between Washington and Beijing, along with fears of a slowdown brought about by financial deleveraging in China, have weighed on the Asia market. Now that risks are tailing off, what are the current general views on the market, what are fund managers looking for and can China learn any lessons from Japan?
Looking at long-term averages, Asian valuations stand out with an attractive discount, commented Cedric Le Berre and other industry experts during a recent Asset TV broadcast on Asia. "There's a lot of dispersion in the market," he added, "particularly in sectors like technology and healthcare." After years of disappointment from a value standpoint, UBP's portfolio manager also sees a potential turnaround between value and growth. In his opinion, investors are currently showing renewed appetite for China, with India also continuing to be and interesting story.
When asked how much investors should be worried about the level of China's debt, Cedric Le Berre admitted that it is a matter of some concern. "When you look at the size of China, and given its pace of growth over the last two or three decades, it's normal to see some exuberance in some areas. Nevertheless, we're not talking about a country that's about to fall off a cliff: in the past, the Chinese authorities have demonstrated their ability to cope with a certain level of exuberance."
According to Le Berre, one of the most important game changers for Chinese equities has been the inclusion of Chinese mainland shares – A-Shares, listed in either Shenzhen or Shanghai – in MSCI's global indexes. This gradual inclusion started two years ago and is set to accelerate with MSCI's recent announcement that it would quadruple the weighting of A-Shares by the end of 2019.
"This inclusion by MSCI is part of the Chinese government's big push to become a trustworthy financial platform. It's also an acknowledgement of China's weight not only in Asia but also in the wider emerging market space"
noted Le Berre.
Whereas funds managers previously restricted their investments in Chinese equities to H-Shares (i.e. those listed in Hong Kong), US Chinese-listed equities or S-Shares (shares listed in Singapore), they now have a pool of some 3000 stocks to look at, which has not made their task easier, but it has brought many more opportunities to investors.
"In the last few years, the mix has changed. It's not only the MSCI's inclusion of A-Shares that has driven fund managers out of their traditional playing fields, it's also the opportunity set that is changing,"
underlined Le Berre. When it comes to comparing the path taken by the Japanese market, which was the first to boom in Asia three decades ago, with today's Chinese market, it seems that China could learn many useful lessons from the Japanese model, for instance by avoiding deflation, and steering clear of any excessive exuberance in the financial sector.
Cedric Le Berre added that, even though the two countries differ vastly in size and have different histories, the edge that Japan has developed in very specific sectors such as technology, robotics and artificial intelligence is a source of inspiration for China, which is actively engaged in creating national and international leaders. "China has what we call the 'late mover advantage': the benefit of embracing new technologies much faster than in any other part of the world. In the coming years, we are likely to see more and more Chinese market leaders in specific niches and these will take over the roles that Japanese companies have been occupying so far," he concluded.
Japanese Equtities
---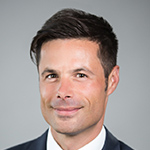 Cédric Le Berre
Senior Analyst