With a high proportion of industrial companies listed in this size bracket, it comes as no surprise that the current synchronised global growth is a positive for SMIDs from Switzerland. Of particular interest currently is the high exposure these companies have to emerging markets. Looking at the location of the final product to which a Swiss company contributes, more than 30% will be in emerging markets.
With leadership positions in niche, often mission-critical technologies, Swiss SMID companies are likely to benefit from improved industrial demand in major end markets, such as China. As demand shifts here from basic infrastructure build, which is more supportive for the materials sector, which is under-represented in Switzerland, to more added-value industries, this begins to appear in the expectations and order entries of Swiss SMIDs. An interesting example is the Chinese initiative to support a domestic semiconductor industry. Observations have been made of factory constructions and road networks around these. In the near future we expect to see the machinery orders picking up, which will be favourable for suppliers to this sector, such as VAT Group, Comet or Inficon.
Improved consumer demand in emerging markets is similarly supportive to Swiss SMIDs. The continued appetite for safer products, notably in the food and pharmaceutical sectors, offers opportunities for DKSH's distribution activities and food and pharmaceutical companies such as Hochdorf, who has expectations of significant growth for their high-end baby milk powder in China.
Swiss SMID companies have a history of adapting to industrial relocalisation. Indeed, Switzerland's textile industry is no longer on the banks of the Rhine. Nevertheless, Swiss textile machinery companies are global leaders and at the forefront of this recovering industry in China and Turkey. Just over the last few days, Oerlikon has secured two significant orders from China. Indeed, Oerlikon is a good example of a Swiss company which is considered domestic in other markets, due to its high level of intergration and ability to adapt to local conditions. Rieter, another textile machinery champion, has indicated a clear pick-up in activity in Turkey as credit conditions become easier there.
These examples demonstrate the good diversification of Swiss SMIDs. They participate fully in global growth opportunities. We tend to over-allocate to this size of companies in our all-cap strategies and also offer a fund which invests solely in Swiss SMIDs. Our Swiss & global equity funds look to invest in companies delivering improving Cash Flow Returns on Investment (CFROIs), and this is precisely what we are seeing in Swiss SMIDs currently. Swiss SMIDs were slower to emerge from the financial crisis, potentially due to an expectation that they would find it harder to maintain or improve their CFROIs due to the strong franc. In fact, they were faster and more innovative in combating this headwind than some of their larger peers. The catch-up in performance that we have seen over the last 18 months, leading the SMIDs to regain their valuation premium to large caps, reflects improving CFROIs, contrary to what we are seeing in the large-cap sector. Some of this improvement can also be attributed to improved earnings coming from the global synchronised growth and better revenue generation in emerging markets in particular.
Demand-driven (or sales growth-driven) earnings improvement is just starting to pick up since the financial crisis, especially in Europe and emerging markets. Although it may be ambitious to expect a similar stock market performance in 2018 to the stellar 27% gained by Swiss SMIDs in 2017, it does seem realistic to expect low to mid double-digit earnings growth, enhanced by a dividend yield of around 2.5%, leading to a potential performance of 15–20% for the SPI Extra in 2018.
More about SMIDs Caps
---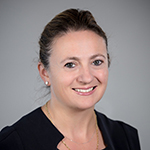 Eleanor Taylor Jolidon
Co-Heads Swiss & Global Equities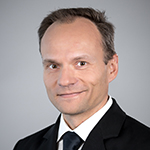 Martin Moeller
Co-Heads Swiss & Global Equities