Key points
Small and mid-cap companies often demonstrate strong growth potential, notably where they sustain high level of innovation, which is the foundation for maintaining these higher growth rates.
The segment tends to be less covered by the analysts' community and dedicated portfolio managers can add value by detecting hidden gems through the investment universe.
Investing in small and mid-caps means believing in the entrepreneurial mind-set, aligning with the founding partner's drive.
As an Active Manager, UBP has dedicated substantial resources to this segment, covering three of the largest markets.
We believe that a well balanced portfolio should opt in a long-term allocation to the small-and-mid caps segment.
The change in U.S. corporate tax regime would be very supportive for small and mid-caps, which tend to be more impacted than large caps.
Swiss Small & Mid Caps' international exposure and high CFROIs offer a quality investment opportunity, globally.
---
The global picture for equities has been rather positive so far this year, with equity markets benefitting from accelerated earnings growth. Since the beginning of 2017, with EPS growth estimates at 13% compared to 2% in 2016, global equity markets have started to show signs of a rebound. This recovery theme was supported by expectations of future investments in infrastructure and manufacturing, resulting from market anticipations of the "Trump trade".
Consequently, we have also seen positive performances in small and mid-caps, though diverging within regional markets, between the U.S., Europe and Switzerland. We would like to highlight why small and mid-caps are an appealing investment case, how UBP has tackled this dynamic asset class and what our preferences are in this market.
Read the White Paper
---


Benjamin Soussan
Investment Specialist


Jean-Luc Eyssautier
Investment Specialist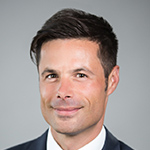 Cédric Le Berre
Investment Specialist