The levels and development of a company's Cash Flow Return On Investment (CFROI) are consistent indicators of its ability to create value for investors. Companies tend to follow a similar life cycle of profitability, reflected by their respective levels of CFROIs, which allows for comparison of companies across sectors and countries.
Underestimated return potential
A young company will go through a time of high asset growth and development costs, leading to initially weak levels of CFROI. As strongly growing revenues cover costs better, CFROIs will rise, despite still good asset growth. It can be very rewarding to take part in this high growth stage, but there is inherently a higher level of risk. Interesting CFROI growth names in Switzerland would be Straumann, AMS and VAT. Globally, Technology plays like Google, Facebook and Sunny Optical are attractive.
Subsequent superior CFROIs tend to fade down as value creation attracts competition, often through offering a superior, or more attractively priced, product. Similarly, a product may become obsolete due to new technology or changing consumer behaviour. Mobile telephones evolving into smartphones come to mind here, and, today, many retail formats are challenged by online offerings.
Only around 5-10% of companies are able to sustain their CFROI at high and stable levels for longer than the market discounts. These are interesting investments, as they tend to be long term alpha generators, because CFROIs are revised upwards from expected fading. Examples in Switzerland would include Partners Group, Geberit and Givaudan. Globally, Henkel, L'Oréal and Mastercard come to mind.
When CFROIs deteriorate significantly, a successful management team needs to address the phenomenon before the company goes bankrupt. This typically will involve restructuring, reorientation or new product launches. Restructuring is a high risk, high reward area of investing and it can precede the strong growth of the start of a new CFROI lifecycle. In Switzerland, restructuring names include Gurit, Clariant and Bucher. Globally, the Energy and Materials sectors offer opportunities with EOG, BHP and Rio Tinto.
Zoom in on undervalued companies
A CFROI-based investment approach entails identifying undervalued companies by analysing their position in their CFROI lifecycle. The aim is to combine high-growth CFROI and restructuring companies with corporations which are able to demonstrate high and stable CFROIs. The weighting of the three categories will also depend on the stage of the economic cycle: in periods of uncertainty, a higher proportion of the portfolios will be concentrated on high and stable CFROI generators. Today, where global GDP growth outlook and PMI indicators support economic development, high-growth CFROI businesses should be favoured.
More about Swiss & Global Equities
---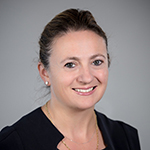 Eleanor Taylor Jolidon
Co-Head Swiss & Global Equity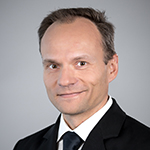 Martin Moeller
Co-Head Swiss & Global Equity