Ahead of the launch in September of the final recommendations from the Taskforce on Nature-related Financial Disclosures (TNFD), we sat down with Victoria Leggett, head of impact investing at Union Bancaire Privée (UBP). Most corporates are still getting their heads around biodiversity reporting practices, she says; however, with the regulatory landscape evolving quickly, disclosure is set to become a growing priority.
Nature-related disclosure is a complicated area. How aware are companies of their biodiversity impacts and how good are they at reporting them?
With biodiversity, corporates are probably about five years behind carbon in terms of disclosure. According to CDP data, 18,600 companies reported on climate last year, but only 3,900 reported on water and just over 1,000 on forests, as proxies for biodiversity. However, the situation is changing quickly. We're at a tipping point, following the adoption of the Global Biodiversity Framework at COP15 last December, plus the launch of the TNFD framework later this year. The understanding that companies have on biodiversity issues varies enormously. With climate change, most businesses are aware of carbon reduction targets, and those with the biggest climate impact have typically been the best at disclosing them. But when I talk about biodiversity with companies – from S&P 500 businesses to UK small caps – there doesn't seem to be a pattern. Consumer-facing multinationals with complex supply chains in biodiversity hotspots are active in reporting. But for companies operating further up the value chain, the quality of nature-related disclosure is generally very weak.
What are you asking companies to do in terms of biodiversity reporting?
At this early stage, the most important thing is willingness to engage. Does a company have a biodiversity policy? Do they measure biodiversity-related outputs such as water use or waste? Do they participate in any industry groups? It's important to get a sense of the company's mindset. There's no point in collecting data from a business if the strategy behind it isn't strong.
Why aren't more companies reporting their nature-related risks?
First, it's complex: as a company, where do you begin? Do you keep your focus narrow and report on forests, or water, or waste? Or do you collaborate with a stakeholder group to establish what biodiversity net gain might look like? The other challenge is bandwidth. Businesses are receptive to engaging, but wary of spending a huge amount of time and resources on measuring outputs that might not be useful or relevant. They have spent a lot of time and resources getting up to speed with their carbon-related disclosure obligations and some feel biodiversity is yet another topic to get their heads around.
What help do they need?
The primary engagement investors can have is to emphasise the opportunities around biodiversity. For the topic to really gain traction with corporates, it's important to shift perception away from just risk. This foundation enables much more productive conversations on the fast-evolving reporting landscape and regulatory frameworks. These include TNFD, the Science Based Targets Network (SBTN) – which recently issued targets for nature – and the EU's Corporate Sustainability Reporting Directive, which comes into force for some companies as early as next year. As investors, we can help companies with the practical application of rules and standards, identification of the right metrics and alleviating some of the corporate confusion and fatigue. At the same time, companies we talk to feel that biodiversity has yet to penetrate the consumer conscience in the way climate change has. They are searching for messaging to make it resonate with their customers, and we can facilitate conversations around that.
Are those conversations better to have bilaterally or in a wider context?
As investors, our role is to link up the network of people interested in promoting systems change. The idea that you can run a fund and talk to companies individually to effect system-wide change is very naïve. A big problem needs a big solution. The most powerful thing we can offer corporates is a genuine multi-stakeholder approach. For example, as part of our impact franchise, UBP hosts a biodiversity committee headed by Tony Juniper, chair of Natural England, which includes NGOs such as the Cambridge Conservation Initiative and the Peace Parks Foundation. It generates a sort of magic when we bring together conservationists, who do not often partner with corporates and can be sceptical about their commitment, and businesses, which struggle to connect the pieces and are concerned about making a mistake.
In addressing biodiversity impacts and dependencies, what opportunities are there for companies?
We look for three things in an investment: a supportive regulatory backdrop, innovation around that regulation and an end demand. Businesses have a significant opportunity to address gaps in the market and satisfy the demand created by new regulations that aim to build a nature-positive economy. For instance, the EU's Farm to Fork Strategy, which promotes a sustainable food system as part of its Green Deal, seeks to reduce the use of fertilisers and pesticides. There's an opportunity there for suppliers, such as farm machinery producers and technology providers, to offer alternatives.
As an investor, how do you make your way through an intricate landscape of frameworks and standards?
It's important to identify the initiatives that make sense to you, and that are on the way to becoming an industry standard and ultimately a regulatory obligation. TNFD is at a pivotal moment and follows in the footsteps of the TCFD (Taskforce for Climate-Related Financial Disclosures). The introduction of science-based targets for climate has been a game changer in terms of disclosure and commitment to carbon emissions reduction targets. So, the SBTN offers a very powerful tool for biodiversity.
And finally, to what extent does reporting on climate and biodiversity overlap?
Pollution is an obvious crossover. Fossil fuel combustion is a big climate change driver, but it also has a detrimental impact on biodiversity. Deforestation and land conversion diminish habitats and contribute to emissions; conversely, as a corporate, if you restore a forest as part of your net-zero strategy, you're also improving biodiversity. However, taking the carbon approach of collecting individual metrics and applying that to biodiversity is problematic. For instance, focusing on mean species abundance as a measure ignores variety and connectedness, which is critical to the survival of an ecosystem. Another key difference is that biodiversity restoration can be local, while climate change is a global phenomenon. A multinational that decides biodiversity is important can meaningfully reduce the impact of supply-chain shocks, regulatory changes or litigation. Working to strengthen biodiversity gives businesses more control of outcomes.
Learn more about impact investing
---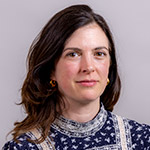 Victoria Leggett
Head of Impact investing
Voir profil LinkedIn