The US Federal Funds future is currently pricing in multiple rate cuts one year forward. China, on the other hand, has basically kept the powder dry without another major leg-up in policy accommodation, having embarked on policy stimulus since last summer.
China's credit numbers for May also confirmed the People Bank of China's (PBOC's) prudent stance. This is understandable because the data captured some brief liquidity normalisation before President Trump's latest tariff imposition on Chinese exports on May 10 when many anticipated a trade deal was in the making.
PBOC has continued to stay prudent in the aftermath of Trump's punitive measure despite increased argument that they have sufficient room for monetary expansion when needed if downside pressure looms.
May Credit Trends
May saw continued steady credit trends in Total Social Financing value (RMB1.4trn) and growth (up 10.6% year-on-year). New loans were stable compared to the same month last year, although shadow credits saw continued tight control.
A breakdown of the loan numbers reveals continued accelerating mortgage lending as well as a sharp rise in short-term corporate loans and bill financing but at the expense of medium- and long-term lending to companies.
It is a good sign for the latter as efforts to boost lending to small- and medium-sized enterprises (SMEs) and private firms have shown some results, mostly in short-term financing. Sluggish longer-term financing reflected overall weak corporate loan and capital expenditure demand in the economy.
New flow of shadow credits dipped markedly in May after a pickup two months prior. This was mainly due to deceleration in corporate bond issues and specialised bond issues for local infrastructure investment.
Resumption of specialised bond issues is already underway given the government's latest announcement; Beijing can't afford to see further slippage in infrastructure growth (slowed to 1.6% year-on-year growth in May) should external drag intensify.
China Policy Easing Tailored To Risk
To recap, we still expect Beijing to increase policy easing and the scale of another round of stimulus will depend on the extent of downside risk induced by the still-developing trade war.
To offset a 1.5% cut in gross domestic product (GDP) caused by the scenario of 25% tariff on all Chinese exports, China will need to expand its multi-pronged policy stimulus.
We expect a further 100-150 basis points (bps) cut in the reserve requirement ratio (RRR), modest cut in lending rate, a ramp up of credit impulse growth to 10-15% yoy, further tax reduction and sector-specific liquidity allocation, and/or possibly 2%-5% depreciation of CNY/USD to help bear the policy burden (see Asia Macro Strategy – China Market Outlook Amid Policy Easing, May 21, 2019).
We believe that the just released weak set of economic data for May (activity data such as industrial production and fixed asset investment have decelerated noticeably despite firm retail sales growth) has significantly increased the likelihood of a more proactive response from Beijing.
Look out for the maturity of a massive (RMB690bn) Medium-Term Lending Facility (MLF) in July. This is likely to be offset by a 50bps cut in RRR by the PBOC to prevent too much liquidity withdrawal in the banking system. If this occurs, this will be the first signal of China's renewed round of policy support, which should help lift market sentiment for Chinese earnings growth in equities and support current tightness in China's USD credit spread.
Read the Full Document with Charts
---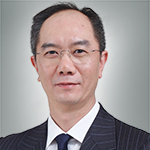 Anthony Chan
Chief Asia Investment Strategist