The figures speak for themselves: according to BofA Merrill Lynch, global convertible primary issuance totalled USD 58 billion in H1 2018, equivalent to more than 77% of the entire volume issued in the convertible space in 2017.
The US tech sector has been particularly active, accounting for close to a quarter of the year-to-date global convertible primary activity, with a flurry of new deals from both repeat and first-time issuers. This dynamism gives investors opportunities for diversification – a key asset to ride out markets' ups and downs – and to actively manage their investments in an industry that is benefitting from supportive secular trends.
Looking forward, this strong convertible issuance trend looks here to stay, given that equity markets are still elevated and interest rates are on a upward path, especially in the US, where recent changes to the tax code constitute another driver to primary activity in the convertible space.
In this context, the lower coupons traditionally offered by convertibles in exchange for the conversion right are a key argument in favour of the asset class for companies with financing needs.
Furthermore, from an investor's perspective, we believe that the current late-market cycle environment favours convertible bonds. Their convex nature, combined with their intrinsic relative lower sensitivity to interest rates, makes them strategic assets to navigate today's challenging markets. Many benefits can currently be accessed under fairly attractive terms, as shown by implied volatility levels in the universe. Across convertible markets, IV currently stand below, or, in the US, in line with, their mid-term average level at a time when, in contrast, the pricing of listed options has significantly increased on the back of higher volatility.
UBP Convertible Bond range offering
---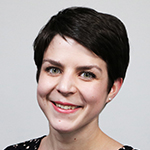 Scarlett Claverie-Bulté
Investment Specialist - Convertibles