Swiss small and medium-sized listed companies have long delivered higher performances than the wider Swiss stock market index. Since 2000, the SPI Extra, the index that tracks Swiss SMID-caps, has delivered 454% in total return, compared to a 231% total return for Switzerland's wider stock index, the SPI.
Swiss SMIDs have also proved to be resilient since the start of the pandemic. In fact, despite a bigger drawdown and a somewhat faster correction in difficult markets, the SPI Extra has recovered quickly and outperformed the SPI index by a strong margin since early 2020.
An improving value-creation profile
The strong performance of the Swiss SMID-cap segment has been driven by an improving value-creation profile, as assessed by the CFROI®1 spread (CFROI® minus the cost of capital). This measure, which enables investors to gauge a company's value-creation ability, has shown a stronger trend for the SPI Extra than for the SPI over recent years.
The increasing integration of ESG criteria has also been an enabler of value-creation, as Swiss companies have little exposure to value-destructive industries or activities such as energy or automobiles.
Participation in post-pandemic recovery
The performance results of Swiss SMID-cap companies can also be explained by their distinctive characteristics, which are supportive of their long-term growth prospects:
Good pricing power in their respective end-markets
Profitable and flexible supply chains
Leading niche market positions
Strong value-added products with high margins
Significant innovation
Market shares in growing market segments.
These elements should also enable Swiss SMIDs to participate significantly in the strong post-pandemic demand across many sectors, while weathering the challenges of supply chain disruptions and commodity price pressures.
1Cash Flow Return on Investment, source Credit Suisse HOLT
READ THE FULL DOCUMENT WITH CHARTS
---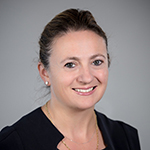 Eleanor Taylor Jolidon
Co-Head of Swiss and Global Equity
View her Linkedin profile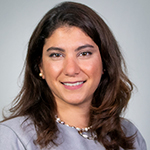 Ariane Kesrewani
Investment specialist
View her Linkedin profile