---
The Asset Management division of UBP has launched a new strategy that gives the opportunity to invest in global fintech equities. This means providing investors with access to the extremely fast-growing technology sector where companies from all sectors such as banking, healthcare and others keep spending money on new hardware, software and other innovative solutions.
The fintech theme has outperformed global equities over the long term, benefiting from structural trends such as electronic payments and low but increasing adoption rates. It has also witnessed an accelerated momentum so far this year with e-commerce and data technology applications in the Covid-19 world.
Managed by the Swiss & Global Equity team, co-led by Martin Moeller and Eleanor Taylor Jolidon, the strategy follows the same CFROI life-cycle investment framework, applying active selection to a vast range of attractive investment opportunities in the fintech ecosystem.
In this new video we give you more insight on what fintech could bring to your portfolio and why you should consider investing in this space.
Swiss & Global Equities
---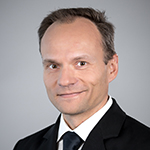 Martin Moeller
Co-Head of Swiss and Global Equity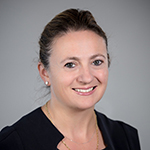 Eleanor Taylor Jolidon
Co-Head of Swiss and Global Equity