Written by our experts Victoria Leggett and Rupert Welchman, who co-manage the Positive Impact Equity strategy, this document highlights the Bank's key milestones and achievements in the field of impact investing in 2019, including a new state-of-the-art impact governance framework.
The foreword of the report is signed by Anne Rotman de Picciotto, Member of UBP's Board of Directors, who stresses that,
"This second Impact Report is a great opportunity for us to take stock of what we have achieved and look to the future. We are firmly committed to improving and measuring responsible investments without compromising on performance for our clients."
UBP's second Impact Report highlights the five principles of our investment philosophy: transparency, accessibility, collaboration, measurement and value creation.
This is a great opportunity for us to assess how our process has improved, our recent work with charities, and the strategy's footprint.
Victoria Leggett and Rupert Welchman believe that,
"The ongoing COVID-19 pandemic is changing human behaviour in the short term, but it will also have long-term consequences. The vast amount of valuable data being collected in this unprecedented period of lockdown will add authority to the sustainability cause."
Now more than ever, impact investing remains a key asset class to focus on to find solutions to the world's problems while ensuring financial returns.
---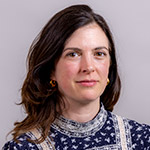 Victoria Leggett
Head of Impact investing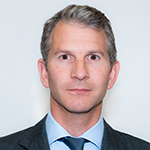 Rupert Welchman
Co-Manager of the Positive Impact Equity strategy