Key points
The striking of a hawkish tone by US Fed Chair Powell in recent communications suggests that rate hikes should be expected to continue to put further upward pressure on short-term yields.
The combination of these suggest that the US yield curve should continue to flatten but is unlikely to invert until at least late-2019 and only if we see an upside surprise to inflation accelerating Fed rate hikes beyond the current two hikes already priced into markets.
For US equities, though rising yields may be a headwind to future P/E expansion; it would take a move to beyond 3.5% before yields became a significant headwind to equity returns in 2019.
---
'Normalisation' of LT US Yields suggests 3.5% into 2019
On the back of strong non-manufacturing data, US 10-year yields broke to new 5-year highs breaching 3.2% for the first time since the eurozone sovereign debt crisis. Looking through a narrow lens of economic activity and the year-todate pickup in inflation, such a move is unsurprising.
However, the recent move should be viewed as a resumption of the trend begun in the broader process of 'normalisation' that has been underway since 2016 when the Fed began raising short-term interest rates in earnest.
With growth robust and inflation near the Fed's target, investors should expect this upward move in yields to continue into 2019, with nominal US 10-year yields reaching 3.5% even if inflation remains stable near the current level of 2.2% as outlined in our normalisation framework (for more detail, please see Normalisation of Long-term Yields: The Next Stage of the Post-2008 Transition, February, 2018). This would leave inflation-adjusted yields still near the lowest levels seen in the pre-crisis period.
With the search for yield in the euro-area still in full swing, a further widening in the difference between US and German yields could pose a risk to further rises in US yields should yields become attractive enough to cover rising hedging costs for euro-referenced investors.
However, with the Fed expected to continue raising rates and with consensus expectations of a potential ECB rate rise only by late-2019, hedging costs should continue to rise.
Moreover, with the ECB set to cease its own quantitative easing programme in 2019 (for more detail, please see Navigating Quantitative Tightening in Europe, June 2018), we expect eurozone yields, themselves, to begin normalising over the year ahead likely limiting a further widening in the differential.
Interestingly, with the widening in US-Germany yield differentials having reached 300 bps from their lows, this spread is nearing the same level of widening that eventually capped the differential between US and Japan yields in the 1990s (see chart). Signs suggest that the US-Germany yield differential may see a similar peak during the months ahead.
'We're a long way from neutral'
Looking beyond the strong economic data and moves in long-term yields, in a recent public address, US Federal Reserve Board Chairman, Jerome Powell indicated that current Fed policy remained 'a long way from neutral'. Given the market reaction, this statement appears to have surprised participants.
However, in the context of a 'normalisation' framework, the Fed does indeed appear to be far from the typical neutral rate seen prior to the 2008 Global Financial Crisis.
With inflation adjusted Fed Funds close to 0% currently, even assuming three additional rate hikes through mid-2019, real Fed Funds would remain below the 1.6% average in the pre-crisis period and well beneath the over 3.1% rate after inflation that typically characterised late-cycle policy tightness.
Even should current market expectations about prospective 2019 Fed rate hikes prove to be correct, the US yield curve should continue to flatten (see chart). Interestingly, even if one assumes an additional four rate hikes in 2019, the historical relationship between real Fed Funds and the US yield curve would not invert, helping to calm fears of those who look to the yield curve for indications about the prospects for a US recession.
Admittedly, should those rate hikes come in response to an upside surprise to inflation, the prospect of a steepening in the yield curve would rise meaningfully. However, while wage growth surprises remain an upside risk to inflation, we expect inflation to remain contained within a 2-2.5% range.
Rising bond yields need not constrain US equities…yet
As we saw in 2018, the rise in bond yields has not hindered the capability of US equities to deliver positive total returns. Admittedly, bond yields have limited the scope for P/Es to rise from already high levels and instead, investors have had to rely on earnings growth as their primary driver of returns.
Looking at the historical relationship in place between US bond yields and the S&P 500 earnings yield (the inverse of the price-earnings ratio), high rates of inflation as seen in the late-1970s pose the greatest risk to equity returns. In contrast (see chart), moderately rising yields in the context of modest inflation as occurred in the 1960s allow for an attractive though more moderate equity return profile than during periods of falling bond yields.
Using this framework, we believe that US equities can continue to deliver earnings-driven returns should bond yields remain below our expected 3.5% level in 2019. A move to 3.5-4.0%, however, would more meaningfully challenge the ability of US equity markets to overcome the rising bond yield backdrop.
Read the Full Document with Charts
---


Michaël Lok
Group Chief Investment Officer
and Co-CEO Asset Management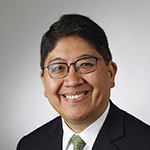 Norman Villamin
Chief Investment Officer Private Banking
and Head of Asset Allocation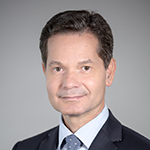 Patrice Gautry
Chief Economist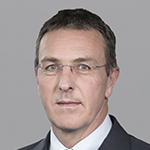 Yves Cortellini
Deputy Head of Asset Allocation