A resolution of the US-China trade dispute by mid-year will also help cushion the downturn as exports, investments and consumer confidence improves.
The abrupt ending of latest Trump-Kim summit means that Xi will not rush for 'any' deal until the negotiation outcome is solid enough to seal a deal. It now looks unlikely that there will be a Trump-Xi summit in the coming months – negotiation may drag until summer (our base case).
Continued policy easing to manage slowdown
This means that China's policy easing will continue with a focus on tax cuts on top of measured monetary easing with targeted loan/liquidity allocation to priority sectors such as infrastructure, SMEs, private firms and technology. Current policy will aim to manage the downturn instead of driving a V-shaped recovery.
We do not expect an 'excessive' reflation policy due to several factors:
Existing high leverage
Worsening fiscal deficit over the past decade
Fiscal restraint will still be needed as 'consolidated' or 'augmented' fiscal deficit is at 10% of GDP
Aging demographics has helped cushion job growth numbers for now
Our tentative China GDP growth forecast for 2020, given the slower global growth backdrop, is between 5.8%-6.0% (vs. 6.0% in 2019 and 6.6% in 2018). Any trade deals should not prompt a quick scaling back of policy stimulus as a cyclical slowdown still warrants support for growth. We expect 2019 to be a year of continued policy accommodation. There may be some pullback thereafter, likely in liquidity easing and target sector support in infrastructure and property.
Strong rebound in Chinese equities
MSCI China is up 18.7% year-to-date (YTD), outperforming MSCI Emerging Markets (EM) that is up 10.6% and MSCI Asia (ex. Japan) which is up 9.3%. Meanwhile the Hang Seng China Enterprises Index (HSCEI) is up 14.0% YTD while the CSI 300 (onshore A-shares) is up 27.4%.
The strong rebound in equities is supported by several factors:
Increased chances of a trade deal from the earlier uncertainty in the second half of 2018
China's extended and deepened policy easing
Fed's pausing of rate hikes
Improved global risk appetite especially for emerging market assets
Tamed US dollar
Under-ownership of Chinese equities
MSCI and FTSE global-index inclusion of China A-shares
The MSCI China 2019 earnings per share (EPS) growth has been revised downward due to three main sectors: consumer discretionary (from 25% in September to 19% currently), energy (from 5% to 0%) and materials (from 4% to -5%). The consumer discretionary sector is driven by Alibaba and automobiles, with EPS in the latter trimmed from 17% to 9%.
Earnings downgrades still outnumber upgrades (especially in H-shares), but the momentum has eased somewhat since this year. Given our China GDP and policy profile, we expect EPS growth at around 10% in both 2019 and 2020 (flat profile).
A swift removal of all existing tariffs may lift earnings forecast by a few percentage points, but this is not our base case. A similar effect may occur if Beijing's policy stimulus expands for V-shaped demand recovery – also not our base case.
Expect price-earnings multiple at 13x
The 2019 MSCI China forward price-earnings (P/E) multiple is currently at 11.5x, a 20% rebound from 4Q/18 trough at about 9.5x. Forward P/E peaked at 14.5x in January 2018 before the trade war broke out and de-leveraging measures materially impacted China's domestic growth.
The current 11.5x forward P/E has already returned back long-term average level (i.e. mean-reversion trade is mostly completed). Our baseline valuation of P/E rebound will be lower than the previous peak level (14.5x in January 2018 or 25% above current level) because the market will price a more risky/volatile long-term China-US relationship – even with a signed trade deal. In addition, global and China growth are in a cyclical slowdown.
Accounting for some near-term overshooting because of positive sentiment and flow, half of the 25% P/E gap on the upside will put P/E at around 13.0x. This looks to be fair value based on our base-case scenario (without any major earnings upward revision).
Credit spread to tight further
China's monetary easing and slower inflation and growth have brought down local 10-year (10Y) government bond yields from last year's peak of 4% to current 3.13%.
There is still marginal room for further decline given monetary easing and slowing growth. Renewed disinflation pressure (producer price index/PPI dropped to 0.1% and consumer price index/CPI is down to 1.5%) has boosted real yield recently, but we expect continued monetary easing should take down real yields again.
The 10Y (nominal) yield troughed at around 2.75% in previous downturns (2014-16 and 2007-08) but with much lower real yields during those periods. In 2019, we target 10Y yield at 2.8-3.0%.
For USD credits, China USD high yield (HY) credit spread has tightened from last year's peak at over 800 basis points (bps) to current 551bps, outperforming the Corporate Emerging Markets Bond Index (CEMBI) Broad HY with current spread at 451bps.
The strong performance is due to China's monetary easing, reduced de-leveraging policy risk that induced credit default, as well as strong inflow despite continued sizable supply pipeline in 2019.
China's HY spread traded through CEMBI Broad HY during 2015-2017. We do not expect a repeat of such trade in the foreseeable future. But as long as China's monetary easing is extended and concerns of credit default is not imminent, a further 50bps downside of China HY spread is realistic.
Stable yuan but with longer-term uncertainty
CNY/USD will likely remain stable in the next three to six months, thanks to the 'political' premium induced by the trade deal. However, fundamentals such as the current account and interest-rate differential point to a weaker yuan.
Equity and bond index-inclusion inflows (likely amount to USD 200-250bn in 2019) should be more than sufficient to offset China's current account deficit – a net positive factor for the yuan, at least in 2019.
The medium-term outlook will partially depend on the exact forex arrangement between China and the US in the final trade deal.
Read the Full Document with Charts
---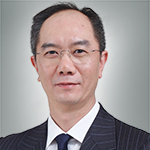 Anthony Chan
Chief Asia Investment Strategist